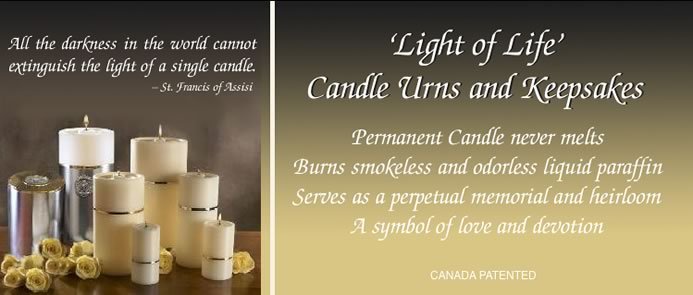 Candle Perfection® "The Perfect Candle Never Melts" was formed in 2003 by founders Phyllis James and Jim Enke as one of the first permanent nylon candle manufacturers and distributors in the United States. Candle Perfection® invented and Patented the "Light of Life™" Candle Cremation Urns & Keepsafes™ in both the US and Canada to serve the funeral industry.

To better serve our clients and expand our product lines in both utilitarian and decorative lines,  Candle Perfection has teamed with Nationally recognized brands such as Will & Baumer, Lux Mundi, AFC, Flic and many other candle industry leaders.

With these new affiliations and our continued personal attention to detail and service, we are now able to offer products to meet our customer's most discriminating taste and  needs.

From our initial beginnings of handcrafting nylon candles to the addition of traditional wax, flameless candles and alternative lighting sources, we will continue to serve our valued customers with dedication and attention to details.

Our new website is easy to navigate and order but our business was founded on personal service so you are invited to call us directly for any of your candle questions or needs.